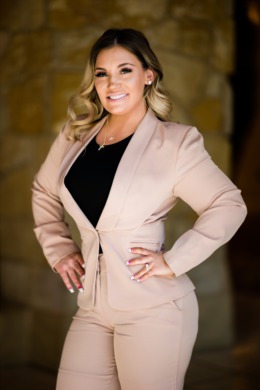 With 14+ years of customer service and building relationships, Jenna brings her wealth of expertise to the table on residential sales. Able to expertly navigate and negotiate the current market, she represents her clients with a higher level of service.
Her unique insight to understanding people's needs came from being engaged in many outreach programs for homeless and battered women community events / charities. Her experiences untapped her potential in always protecting her clients, locating maximum value to their needs as well as showcase unwavering representation. 
Born and raised in Texas, Jenna resides in Dallas with her son. She spends her free time reading, cooking, staying outdoors, volunteering at battered women's shelters and homeless shelters, and continues to be very involved with her church.
Jenna's combination of community involvement, real estate expertise, and love for structure makes her an invaluable partner who will exceed your expectations.